Tribute to Our Founders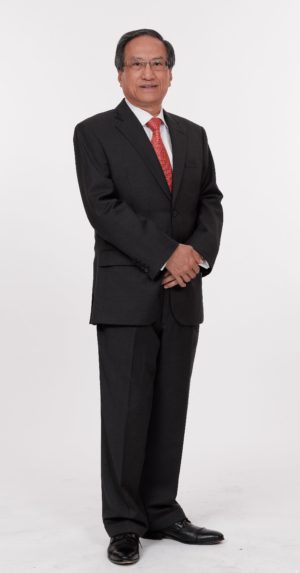 Small Beginnings, Lofty Ambitions
In 1980, Lawrence Tham and Douglas MacShane founded M.T. Maritime Management Pte Ltd in Singapore. With their enterprising vigour, the company has since grown and expanded from a small, four-person start up. In time, Matthias Cher joined the team in its rapid development in the palm oil and coconut oil business.
Surpassing Expectations
In 1997, a major restructuring and shares-swapping took place with Douglas taking over all the ship operating aspects and Lawrence and Matthias deciding to focus just on competitive shipbroking. The duo incorporated a new company "Eastport Maritime Pte Ltd" and continued to grow the shipbroking practice and developed it into a prominent broker house. In the process they surpassed bigger competitions.
Diversification Helped Us to Stay Ahead
Lawrence's keen eye on the horizon led him to become a pioneer of his time, as he was always willing to take risks and meet new challenges. His efforts in adding various services in freight market divisions have enabled Eastport to stay ahead of the competition.
Synergy and Eye for Talent
Despite being unique individuals, Lawrence and Matthias have always sought to transform any differences into complementing avenues for growth. Their synergy served them well; they worked closely to bring in a multitude of different talents to help them develop the company. Many of those talents are now shareholders of Eastport.
Defining Eastport's Culture
Aside from being industrious, Lawrence and Matthias have continuously steered the company towards adopting the Core Values of Eastport, which are: Reliability, Responsiveness, Integrity, Innovation and Team Work.
Living Legacy
The legacy of these two stalwarts remains very much a part of our identity and success. It has been 4 decades, and every day we thank them for their contributions.